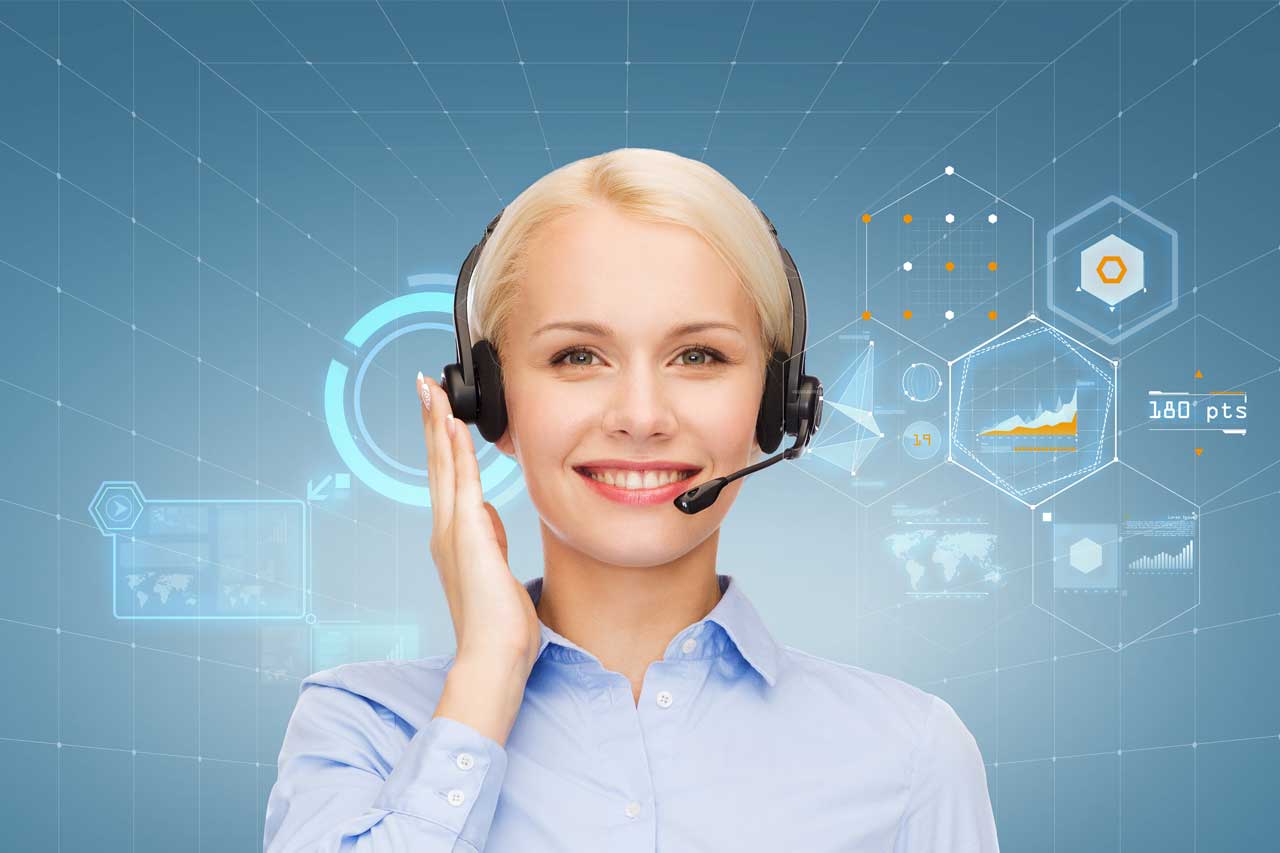 With so many different business support services out there, including all manner of different terminology, it can be easy to get lost. For example, you have call tracking & analytics, 1300 and 1800 numbers, virtual receptionists, live answering services, smart numbers, 24/7 answering, third-party customer support, and much, much more.
So, if you are feeling a little confused, don't feel bad. It's a minefield! But fortunately, we are here to simplify the process and shed a little light for you.
In this article, we are going to focus on Live Answering Services and a Virtual Receptionist. More specifically, what are the differences between the two?
With a closer look at each, you'll be able to identify which service is better suited to you and when each will be best utilised.
Live Answering Services (What Are They?)
In the most basic of live answering setups, you'll have dedicated phone operators who will take incoming calls using your business name and responding to customers according to your branded script.
Typically, this script will cover the most basic information, allowing the live answering operator to get the necessary information, including a message, which they will then relay to your business.
Live answering services can range from a remote worker, a small outfit, or even a large call centre (which is often the case). Companies can also hire teams that are based within the countries that they operate in, however, there is the option to set up overseas as well—which has its pros and cons.
Virtual Receptionists (What Are They?)
There's often some confusion that surrounds the term "Virtual Receptionist." This is because many people imagine some artificial intelligence like a hologram popping up at the front of your store, gesturing for people to come in and schedule an appointment. Unfortunately, it's not quite that cool! Not yet anyway.
A virtual receptionist is someone who can perform pretty much most of the tasks that a regular receptionist can (e.g., answering common questions, scheduling appointments, relaying messages, and sending reminders, etc.) However, they do this from outside of the office, in a remote location, whether that be at home, or in a call centre based overseas.
Which Should You Choose?
Deciding on whether a virtual receptionist or live answering service is more suitable for you depends on the gap that you are trying to fill within your business. For example, if your main concern is simply ensuring that calls get answered, then a live answering service is a scalable and cost-effective way of taking care of it.
On the other hand, if you would prefer someone who can resolve simple queries, or carry out tasks on their own, then a virtual receptionist is a viable option for you.
Let's take a few different cases in which one might work better than the other. This will help you match them up to your situation so that you can find the most appropriate service for you and your business:
Live Answering:
Start-ups or small to medium-sized businesses with limited staff members
Businesses that rely heavily on phone calls for a significant portion of their leads/sales
Businesses that receive plenty of calls outside of their typical office hours
Remote workers or tradesmen who tend not to spend much time in a fixed office or location
Virtual receptionists:
Small businesses that handle many appointments over the phone (e.g. clinics, professional services, real estate agencies, tattoo studios, etc.)
Growing businesses that require receptionist services, but don't currently have the budget to employ a full-time staff member to do so
Small teams that require receptionist services, but do not operate out of a centralised office
Would You Like to Know More?
If you still aren't quite certain as to which service is better suited to you, then please do not hesitate to contact us today. One of our friendly representatives will gladly take you through your options and answer any questions that you might have.