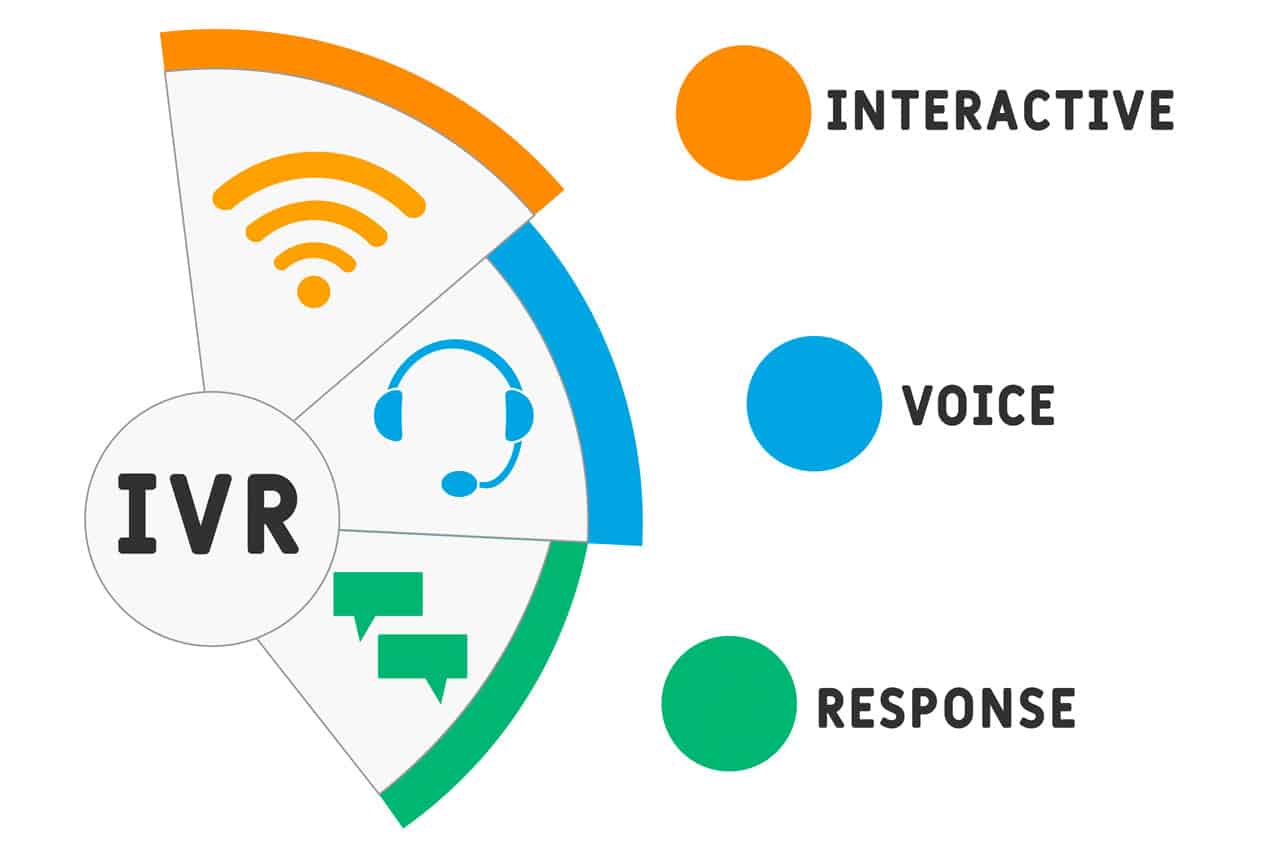 IVR – What Is It and Does Your Call Centre Need It?
What does IVR mean?
IVR stands for: "Interactive Voice Response" – which is an interactive customer service system that callers can either speak to or engage with by using the dial-pad on their device.
IVR is intended to automate a customer's call journey and ensure that they get through to the appropriate department in your call centre.
If this is something you are interested in exploring further, in this article we'll cover the following:
Which services can IVR be used to automate?
How can your customers interact with IVR?
Do YOU need IVR for your call centre?
What kind of features do the best IVR systems provide?
Let's get started!
Which services can IVR be used to automate?
IVR systems can be used to automate a wide variety of different customer-oriented services, including:
Caller routing: You'll likely be familiar with this service already; using IVR to map your call journey and help you get to the right department as quickly as possible, whether it be someone on the sales team or a customer support representative.
Setting appointments: A caller can use IVR to set appointments, whether it be scheduling a call back at a specific time, or booking a technician to visit their property for some routine maintenance, etc.
Information requests: IVR can also be used to supply callers with various information. This can be as simple as requesting a shop's opening hours, or something more specific such as the estimated time of arrival for a delivery.
Completing payments: IVR can be set up with integrated payment systems to enable customers to settle bills, make purchases, and even set up ongoing direct debits for various services.
Updating account details: IVR integration can also allow customers to update their personal account information without needing to speak directly to an agent (e.g., change of address / new telephone number).
In a nutshell, IVR systems can be used to automate practically anything that doesn't require a human agent to complete. By implementing a concise IVR system with clever route mapping, your callers should be able to achieve their goals without having to spend any time waiting for an agent to connect with them.
How can your customers interact with IVR?
There are two primary ways in which your customers can interact with your IVR system: DTMF and NLP…
DTMF (Dual-Tone Multi-Frequency): DTMF will list out several services that correlate with a specific number on the caller's dial-pad and they can make their selection accordingly (e.g., "Please press #1 to check your account balance; #2 to make a payment; #3 for enquiries, and so on).
NLP (Natural Language Processing): NLP is the evolution of IVR where the caller is asked to sound their query out loud. The natural language processing tool will verify the query and move the caller onto the next stage of the call journey accordingly (many IVR systems that use NLP will also allow callers to make their selections via their keypad as well – an important distinction for accessibility purposes).
Do YOU need IVR for your call centre?
If you try to contact practically any inbound call centre, there's a very good chance that you will encounter an IVR system – particularly for enterprise-scale call centres. This is because the benefits that IVR systems can provide you with are significant, such as:
Lower costs: most callers have problems that can be easily resolved automatically with IVR. This can save you a lot of money than simply using agents exclusively.
Improved customer experience: when more calls are automated and resolved efficiently, queue times for dramatically and those who genuinely need to speak with an agent can do so without unnecessary delay.
Bolster agent morale: as anyone who works in a call centre can attest, there's nothing more boring or repetitive than calls that could have easily been resolved automatically with an IVR system in place. By integrating an IVR system of your own you can bolster morale by allowing your agents to focus on what matters and allow the system to handle the rest.
Do customers prefer IVR systems?
While a quality IVR system can indeed improve the customer service experience by making it faster, simpler—and in your case—cheaper, it remains rather unpopular with some people. In fact, in the UK alone, 10% of calls that go to IVR are zeroed out in favour of a live agent. This number is even higher in the US and other regions.
But why is that?
Ultimately, IVR gets a bad rep because many call centres use IVR deliberately as a barrier for their agents, rather than providing a better alternative.
Here are some of the most common issues that people report in response to IVR:
IVR forces them to listen to irrelevant options.
IVR can make it difficult to describe their query.
For callers with complicated queries that do require an agent, it can be frustrating navigating the system.
But don't let these things put you off entirely. They are simple-to-design problems that are easy enough to resolve. These problems shouldn't arise in the first place and are tell-tale signs of poorly designed systems that haven't been tested regularly to refine the process and improve the user experience.
Simply put, the best way to overcome these potential problems is to start with a high-quality IVR system with the right features for your business.
What kind of features do the best IVR systems provide?
If you want to provide the best possible service for your customers without causing any unnecessary frustration, you'll need a few key features:
It needs to be customisable: no two businesses have the same needs which is why it is paramount that you can have an IVR system that is designed to flow specifically for your business and callers. You also need a system that can be easily changed as and when you need to make them.
It must be highly integrated: yes, you can use an IVR system to route calls only, however, that would be a waste of a highly useful service. Instead, if you want to take full advantage of what an IVR system offers, you must be ambitious about it (e.g., taking payments, scheduling appointments, and solving problems – not just call routing).
It has to link up with other channels seamlessly: this is a critical issue that many call centres often overlook; is there an option for callers to switch between self-service and live agents? The fact is, many callers will be happy to follow the self-service IVR system, however, depending on the nature of their issue they may end up hitting a wall – at which point they must have the option to connect with a live agent. The easiest way to frustrate—and potentially lose—customers is to keep them on the phone for 5 minutes on a self-service, only for them to end up being disconnected and having to start from scratch!
Conclusion
All in all, when designed specifically for your business and implemented well, an IVR system can be an exceptionally useful tool. If this is something that you are interested in exploring further, please feel free to contact us today and we'll tell you everything you need to know.