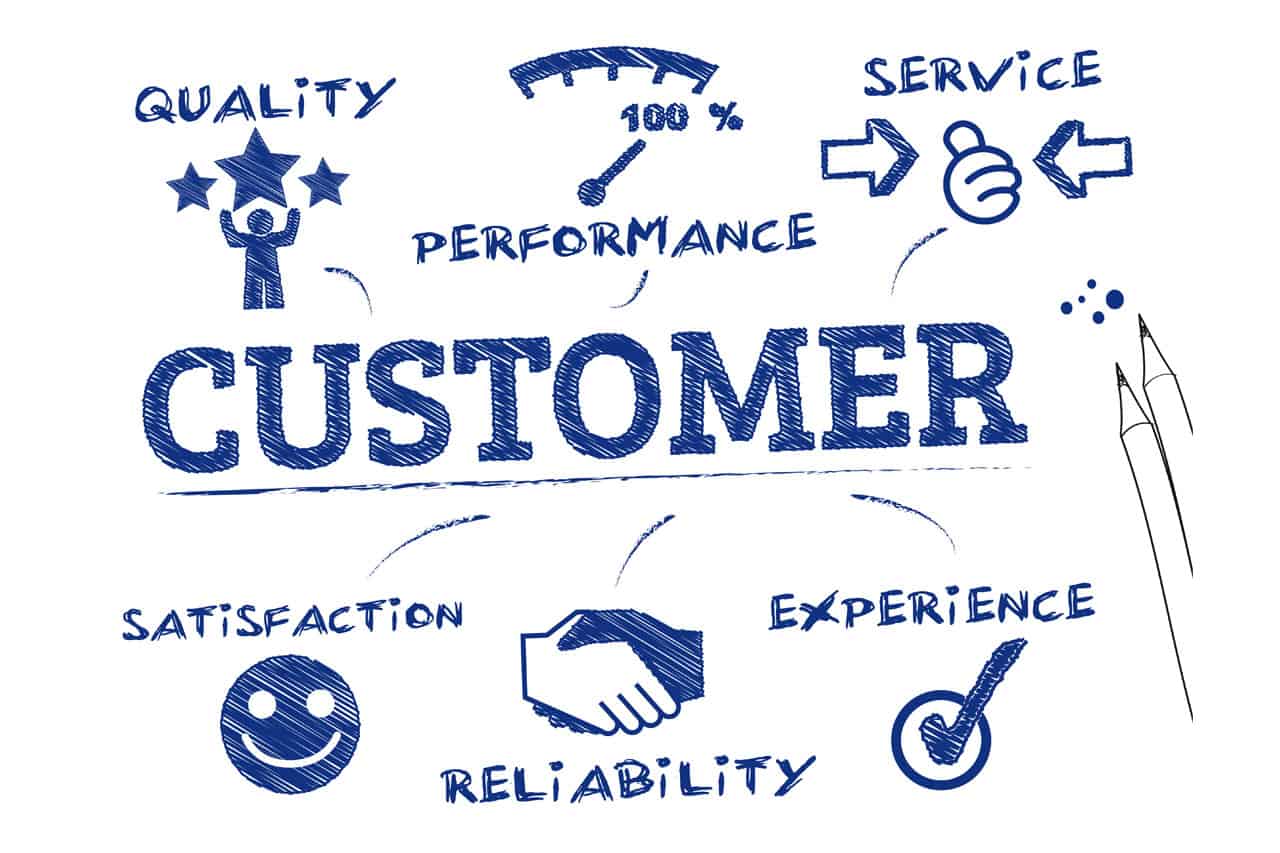 Customer Experience (CX): The Complete Guide
CX – What Is It?
The concept of customer experience (CX) refers to how a company engages with its customers throughout the entire buying process, no matter in which stage they are in. The scope of this includes everything from marketing to sales to customer service, as well as everything in between. The customer experience is greatly influenced by the sum of all the interactions that your brand has with a customer.
In order to provide a great customer experience, you need to do more than simply take action. There is also a focus on feelings. How do you feel about your brand if you are a customer or if you are a prospective customer? Every time your customers come into contact with your company, you have the opportunity to improve or destroy the way they feel about you. At every touchpoint, there are key decisions that need to be made, and these decisions will influence the success of your business in the long run.
What Are the Benefits of Customer Experience (CX)?
The importance of the customer experience can be summed up in a few words. Increasingly, customers are distinguishing themselves more by their experiences with your company than they are by specific features and functions of the product as products become more commoditized.
As a customer, you want to feel connected with your favorite brands, and you want the companies from which you buy your products to know you and respect you. In order for businesses to gain a competitive edge in the market, they must ensure that their customer experience strategies are capable of providing personalized, pleasant interactions at every touchpoint with the customer.
The effects of these interactions have a cumulative effect on the overall impression and perception that your customers have of your brand as a whole. As a result, customer experience plays a crucial role in any business's success. It is important to note that there are some factors that can have a major impact on the opinion your customers have of your company, therefore, positively affecting their CX:
Do you listen to your customers' needs and wants when it comes to marketing campaigns?
How easy is it for your visitors to navigate your ecommerce site and do you guide them through it to assist them along the way?
What is the strength of your strategy for separating your B2B and B2C sales and service processes in order to serve both types of customers?
Could you please let me know if all the information about your customers is easily accessible by the people and systems who need it? Is it necessary for a customer to update every member of the team on who they are, what they need, and any conversations they have had so far?
Customers' satisfaction will be greatly influenced by their perceptions of your ability to understand them. In addition, their decision to do business with you will be influenced by how well you understand them. In order for your company to be the leading player in the industry, you must get the customer experience right.
How Does a Customer Experience Strategy Work?
An effective customer experience strategy will define the actions needed to ensure a positive, valuable, and differentiated customer experience (CX) at every touchpoint for the customer, regardless of whether it is in-store, online, or through social media.
Customer experience strategies should take into account any and all competitor insight, consumer and market research/data, as well as any internal strategic goals, initiatives, or value statements that might be considered.
All departments within an organization should be involved in any strategy intended to improve customer experience, not just those considered traditionally customer-facing. Customer service has become an essential part of every employee's job description today. As a company, we will be able to enhance the customer experience by integrating teams across the business that have a commitment to customer-centricity and improving the customer experience.
What Is Customer Experience Management?
It has been described by Gartner as the process of designing and reacting to customer interactions in a manner that meets or exceeds the expectation of the customer, thereby resulting in a greater level of customer satisfaction, loyalty, and advocacy.
What Is a Good Customer Experience?
A good customer experience can be distinguished from a bad one. It is only when customers have a positive customer experience that they walk away from all their interactions feeling satisfied and happy. In order to achieve positive customer experiences, companies should engage in a number of actions, such as creating well-targeted marketing campaigns (PDF), setting up easy-to-purchase online shopping websites for consumers, simplifying the buying process, implementing self-service customer service options, and making contact with company representatives anytime and anywhere.
The customer expects to be able to engage with multiple channels. It is very important for consumers to feel they are being anticipated by brands, and to be rewarded for their loyalty through valuable and relevant loyalty programs.
In order for a company to be able to provide outstanding customer experiences to its customers, it plays a crucial role to have integrated data. It is imperative if you want to achieve this, that you connect all of your data and any intelligence gathered across all of your systems, from front-end to back-end. There can be no doubt that when all marketing, sales, and customer service touchpoints are seamlessly connected and personalized to the customer, a seamless, connected, and personalized customer experience can be created.
Define Bad Customer Experience (CX)
Negative customer experiences can leave a customer feeling unhappy, disappointed, or even frustrated, depending on the severity of the experience. It is common for negative customer experiences to be the result of a belief on the part of the customer that you do not know them, do not understand them-or that you do not care to-or that you are difficult to deal with. There are many factors that can contribute to the development of these perceptions, including:
The website is difficult to navigate and is difficult to understand
Unsatisfactory products are those that fail to meet the expectations of the customer
There is a slow response time to customer service requests
Marketing outreach that is irrelevant to the business
The one-size-fits-all approach to customer service is increasingly off-putting to customers in an increasingly personalized world, especially when you consider that customers are providing quite a bit of information about themselves-either consciously or unconsciously. The disconnect between brands and their customers in today's data-driven, the connected world cannot be justified anymore, as there's no excuse for it.
There are many instances when a customer service representative will not be aware of prior interaction with a customer. This is because the CRM system does not have the correct information about the customer, or when the email salutation is only a first name and there is no other personalization.
Examples of Excellent Customer Experience (CX)
For years, companies have taken advantage of the fact that customers care more about the experience than the products themselves. There are a number of companies that place a high priority on the customer experience (CX), such as Apple, Zappos, and Starbucks. Their strategy was to differentiate based on providing customers with experiences that they find appealing since they were aware that others could match or exceed their product offerings in terms of quality. As a result of their leadership, they continue to lead their markets.
There are, however, other companies out there that are doing exactly the same thing, only they are less well-known. Many businesses that primarily deal with business-to-business markets are integrating and implementing various customer experience platforms as a means of making doing business more efficient for their customers.
How Does Customer Experience Software Work?
The customer experience software can be used by the whole organization. Customers-focused companies use a variety of cloud-based services throughout their entire customer lifecycle, including marketing and service clouds, sales clouds, and commerce clouds to optimize customer interactions at every stage of the purchasing process.
Your customer experience can be optimized if you have enough data to show you who your customers are. You will only have to choose the right CX software since your customers provide that information every time they interact with you. By doing so, you will be able to make the most of it. Essentially, this means creating a CRM, CPQ, and sales force automation solution as part of a complete cloud application suite. Using a customer data platform that unifies all of that data, businesses can get a comprehensive customer profile and actionable intelligence from anywhere in the world.
How to Improve CX
Would you like to know how you can improve the CX of your organization? Efforts to improve the customer experience are not something that can be done once and then left behind. To accomplish this, it is necessary to:
A clear definition of the customer experience goals
The buy-in of senior executives and members of the C-suite
An Integrated back-end and front-end operations across a range of systems
Taking feedback from customers/employees and analyzing it
An ability to track the digital journey of a customer with the use of digital tools
As an organization, we believe that every employee should be able to interact with customers
Metrics and analytics in business
Having a data-driven mindset is essential for business success
Customer Experience vs. Customer Service: What's the Difference?
The terms customer service and customer experience are often used interchangeably in the context of customer service and customer experience. There is a difference between the two, but they are connected in some way.
It can be either digital channels or human interactions that constitute customer service, in which you provide support or assistance to your customers. Customer experience consists of several aspects, but it is not the sum of them all.
Is There a Direct Correlation Between Customer Experience (CX) And Sales?
As part of the customer experience, a variety of channels and channels of digital customer service occur throughout the entire sales process, starting from website searches to browsing e-commerce sites to the in-store experience (to name a few).
Your business is more accessible than ever thanks to the internet. It is therefore very important to provide your customers with a great experience during all interactions with a member of your company if you want them to become your customers, repurchase your products, and remain loyal to you.
The customer experience is essentially a reflection of how the customer perceives your business. Perceptions are what determine how much your customers will spend with you or with your competitors. In order for the marketing campaign to be successful, it must be engaging, thoughtful, and focused on the customer. A company should pay attention to what its customers care about. They need to obtain data about the things that their customers care about so that they can understand what they care about. As a customer journey moves from research to purchase, it is essential that it is efficient and effective at all stages, from the point of purchase. It is essential to provide comprehensive customer service that is flexible and faultless at all times.
In order to deliver a positive customer experience, one must remember that it is based on what the customer perceives. Perception determines whether the customer spends with you or with your competitors. When customers have a positive perception of your brand, they are more likely to return, more likely to be loyal, retain, and ultimately advocate for your brand. There is a quantifiable financial benefit to all of these activities, which in turn can be quantified. Customer experience is a multi-faceted process that involves many different aspects.
Business Growth Is Driven by the Quality of the Customer Experience
In order to grow your business, you must pay close attention to customer experience. There is no doubt in my mind that the price of acquiring a new customer is exponentially costlier than the cost of keeping an existing customer. In order to grow your business, it is vital that you provide each and every customer with an enjoyable experience. In addition to delivering a great customer experience, great cross-sell and up-sell opportunities can also lead to incremental growth. Additionally, great customer service generates customer advocacy, which in turn helps your business get new customers in a cost-effective manner.
It has been found that declining growth can be attributed to negative customer experience. The customer churn rate is driven to unprecedented levels when customers with negative perceptions leave the company. There is no doubt that this can happen very quickly in the digital world. Online review sites and social media sites provide internet users with a very easy way of sharing their experiences with others. The bad ones are more likely to be shared by more people than the good ones. The chances of a customer jumping online with a complaint are much greater than the chances of a customer jumping online with a compliment, and those complaints can be spread instantly to millions of customers. The customer is at the center of everything we do, and their experience is what drives us forward.
What Is the Return on Investment of Customer Experience?
Customer experience plays an important role in determining the return on investment (ROI) for your business.
It may be relatively easy, or at least relatively straightforward, to measure the cost of implementing a customer experience mindset and investing in customer experience software, however, measuring the benefits may be a little more challenging. The customer experience is something we all expect to be big, but does it actually have a positive impact on market shares? Are you going to increase your revenue as a result of it? Would it be more accurate to say that it is simply the cost of doing business today? All three of these are true, to a certain extent. Earlier this year, KPMG (PDF) published a report claiming that failing to meet customer expectations is twice as damaging to a company as giving a great experience at all customer touch points. By measuring key performance indicators around customer satisfaction you may be able to draw correlations between the improvement of CX and the improvement of monetary performance. It should be noted that CX mindsets are intended to increase customer loyalty and satisfaction by reducing churn, increasing customer retention, and boosting customer satisfaction.
Customer Experience KPIs
To determine if a customer experience is successful, there are a number of key performance indicators (KPIs) that can be measured. Your business, your customers, and the nature of your industry will determine what kind of KPIs you use. The reduction in the number of on-site service calls, for instance, would not require any tracking if you do not have a field service organization. Since customer satisfaction is built on improving customer experience, there are a few general KPIs that might be considered adequate to include here in terms of customer experience. It consists of the following:
Growth in revenue
Retention of customers/churn of customers
Amounts of cross-sells and upsells
Costs associated with customer service
There has been a change in the net promoter score (NPS)
You can use a variety of digital metrics to measure the satisfaction level of your online visitors, such as the number of pages visited, time spent on your site, and conversion rates.
Customer Experience (CX) Is a Vital Part of Any Business. So, Who Is Responsible for It?
The customer experience is the responsibility of every employee in the organization. There is a critical role for everyone to play in the process. In order for all systems to support these roles effectively, accurate data must be shared in real time among them. It is true that the functions related to the customer's experience—marketing, sales, and customer service—take the most attention, but there are also important systems in the back office that can be overlooked:
The management of inventory ensures that all orders can be fulfilled and customers do not have to be informed that there are no longer any products available after they have placed their order.
There are ecommerce sites that guarantee their online customers the same experience they receive in-store as they get online.
The purpose of this service is to assist and relieve any issues that may arise regarding accounts receivable (AR) or billing.
As an organization, human resources (HR) is responsible for ensuring that the right employee is hired, who possesses the right skill set, for the right role.
It is the responsibility of logistics to ensure that the product will be delivered on time.
Your company should have a sound financial plan to ensure that it can support the subscription-based pricing model that will be demanded by your customers.