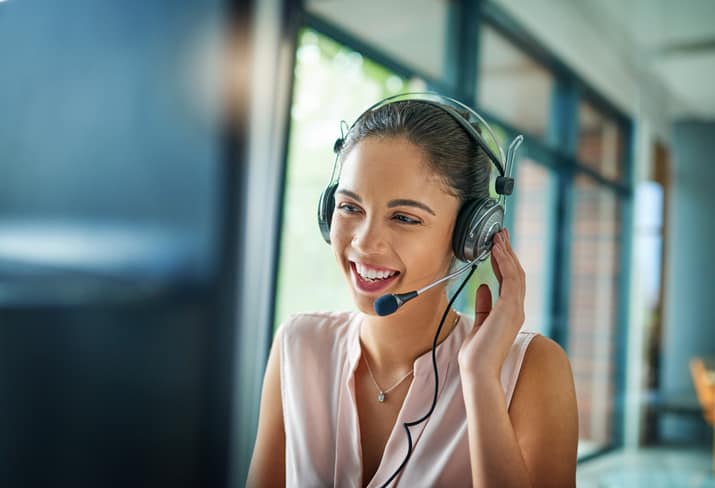 Are you a small or medium-sized business that's struggling to keep pace with your call volume? It's natural for expanding organisations to run into growing pains and managing exploding demand for services or a soaring number of enquiries is certainly a common one. 
If that sounds like your business, a phone answering service could be just the thing you need to get on top of your prospects. Oracle CMS understands that this is a step into the unknown for many businesses, and we want to help light the way. Read on and let us explain what a phone answering service could achieve for you in our latest blog. 
Why choose a phone answering service? 
Small businesses are increasingly taking a global, 24/7 approach to the market, offering products and services through the internet across national borders and time zones. A digital-first approach to selling your products and services opens up an immense opportunity for savvy business-owners, putting billions of potential customers at your fingertips. 
Your business may be able to operate around the clock, but you can't. Unfortunately, you still have to sleep at some point, but even while you're catching some much-deserved rest, your business still needs looking after. Software can automate away a lot of problems, but one thing it can't do is meaningfully answer customer calls while you're away from your desk. A phone answering service can. 
What can a phone answering service do for me? 
With growth comes change, and as you develop into a business capable of playing in multiple markets, many business-owners worry that their brand will lose the personal touch that it had as a smaller operation. 
While increased demand does often require a different way of looking at things, it doesn't need to compromise your core brand. Working with a phone answering service doesn't mean that your customers will be speaking to someone who doesn't understand your business, doesn't understand their needs, and might not even live in the same country. There are a significant number of professional, local and highly knowledgeable phone answering services available in Australia, offering your business around-the-clock, expert support to help you deal with incoming calls. 
You may not be able to answer all or most of your inbound calls anymore, but that doesn't mean your business needs to become colder or more distant from its customers. With the right partner delivering the right phone answering service, you can deliver a seamless, consistent and engaging brand experience to customers any time of the day or night. 
Like we said before, even the most dedicated and driven business-owner needs to sleep sometimes. Choosing the right phone answering service means that you can rest easy, knowing that your customers are getting the same tailored, exemplary service they'd get if it was you holding the phone. 
How to choose a phone answering service
Choosing a phone answering service is the same as choosing any business partner – you need to know that their capabilities align with your goals and requirements. 
At Oracle CMS, we have extensive experience in providing phone answering services for businesses at every stage of development across every industry. Fully scalable, our service allows you to manage even the largest call volumes, helping you grow sustainably and rapidly. 
Talk to our team today about our phone answering service. Call 1300 760 011 to discuss it with one of our consultants.