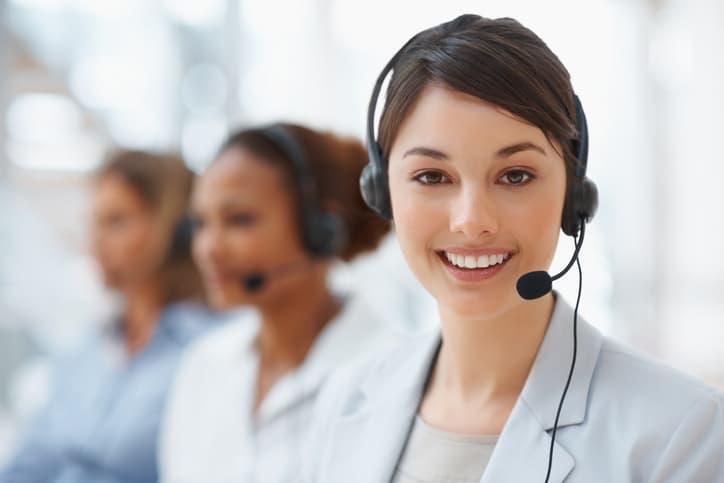 If you're reaching a point in your organisation's growth where you're struggling to meet a growing call volume, an outsourced business telephone answering service could be just the thing you need, instantly putting the support you need in your business' hands. 
At Oracle CMS, we understand that the choice to outsource is a significant one, so we want to ensure that you fully realise the value on offer before making a decision. To better understand what this service could offer you, read on and let us explain the seven key benefits of an outsourced business telephone answering service. 
Save money 
The financial savings associated with an outsourced telephone answering service are significant. Building an in-house call centre is an expensive and time-consuming process, requiring significant investment in hardware, recruitment, training and logistics to make it effective. An answering service can allow you to sharply cut your cost per call, helping you better meet the needs of your customers without having to establish an internal team at great expense.  
Scale to meet demand 
Hand in hand with the above point comes the issue of flexibility. If your business plays in a market that's highly seasonal or subject to significant peaks and troughs, accurately forecasting resources to meet demand can be difficult. Even the most well-thought-out quarterly plan is never going to be accurate down to the last cent, meaning that a more agile, responsive solution is required. An answering service provides that, allowing you to rapidly scale your resources – and your resulting costs – up and down as the market shifts and demand moves with it. 
Professional support 
It's not just equipment and labour you have to worry about when managing your call centre – it's maintenance. All the preparation in the world won't eliminate service outages, so when they happen, know how to minimise them. Choosing a telephone answering service means that your system is supported by world-class technicians, ensuring quick restoration in the event of interruptions. 
Always a warm welcome
Your business only gets one chance to make a first impression – ensure it's a good one. Choosing a professional telephone answering service means providing the best possible response to customer enquiries every time. Whether it's a prospective lead, an information request, a complaint or a general enquiry, know that your customers and business partners will always be spoken to in a way that aligns with your organisation's policy. 
Capture out-of-hours callers 
In an increasingly global market, you can't be certain that every customer you serve and every caller you answer is in the same time zone as you. For businesses playing in Europe or the Americas but based in Australia, capturing enquiries during their local business hours either requires getting up very early or an all-hours answering service. With our support, no matter what time of day your customers come calling, your business will be ready for them. 
An integrated approach
A truly intelligent phone answering service allows you to seamlessly move the conversation from person to person, department to department and channel to channel as required. Transfer calls from your answering centre to your phone, or another office or receives intelligent notifications on a variety of messaging services.  
A friendly, familiar voice 
Outsourcing doesn't mean offshoring. When they pick up the phone and call you, your customers want to be able to discuss their issues easily, fluently and casually, not struggling to explain their issue to someone who doesn't understand the context and the market they're working in. 
Choosing to contract a business telephone answering service won't necessarily compromise the quality of your customer experience – as long as you pick the right one, like Oracle CMS. We proudly operate entirely within Australia, ensuring that your business is represented to its customers by people who understand the local landscape. 
For a business telephone answering service that ticks all seven of these boxes, start a conversation with the team at Oracle CMS. With experience supporting hundreds of Australian businesses of every size across every industry, there's no one better to entrust with your incoming calls than our team. Discuss your needs with our staff today and find out how we could support you.