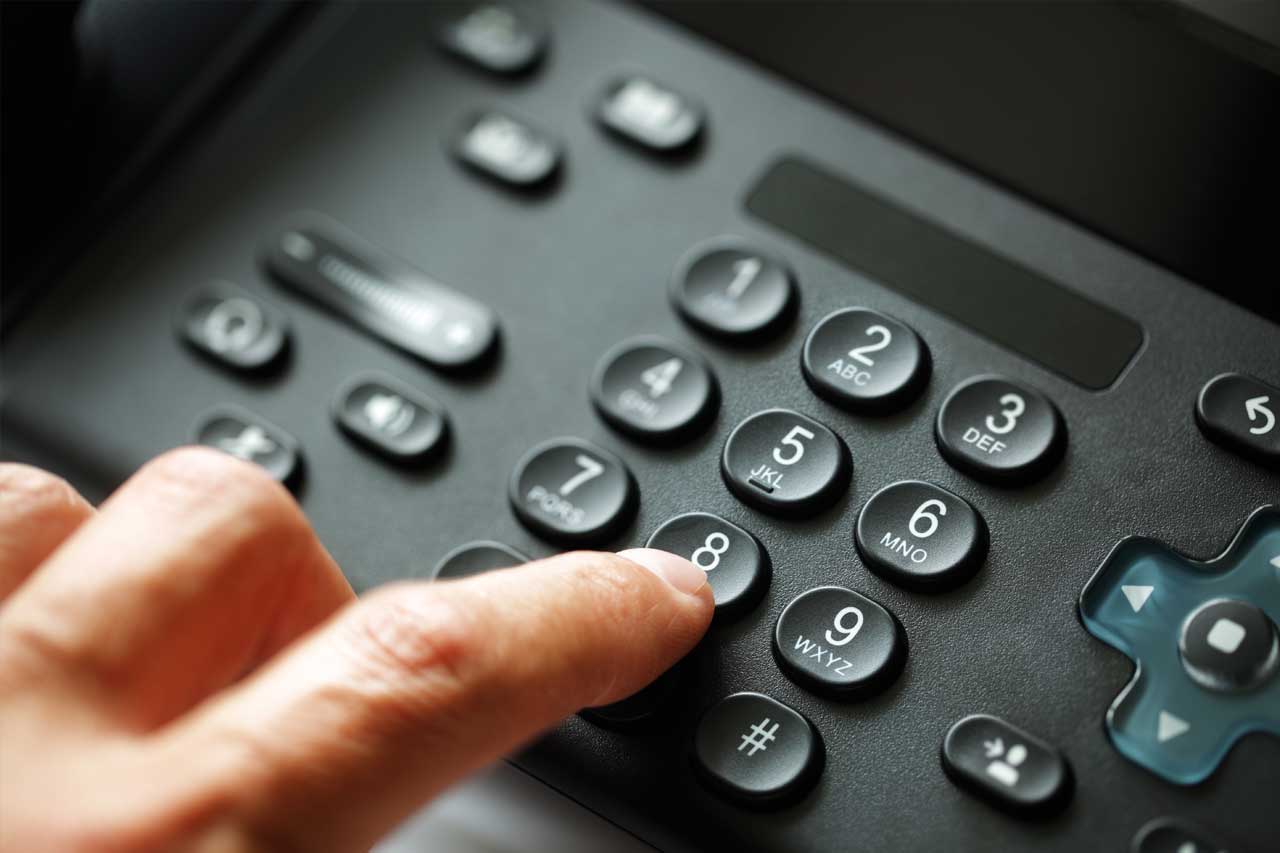 Choosing the Best Virtual Phone Number Australia (Landline, Mobile, or 1300?)
Most modern businesses rely on a phone number. It doesn't matter how you operate, giving your customers the option to communicate directly with a representative of your business is the courteous thing to do. It enables you to avoid any potential miscommunication and get straight to the core of their issues. The only trouble is; how do you know which type of phone number is best for your business? That's right, there are many options and choosing the right one can be a little overwhelming without all of the facts.
Fortunately, we are here to break it down for you. Let's take a look at three different options so that you can make an informed decision as to which type of number will best serve you, your business, and more importantly: your customers!
Standard Landline Numbers
As you know, landlines operate on a public switched telephone network (aka PSTN), which is essentially the technical term for a landline. However, they are often referred to as POTS, which is short for a "plain old telephone service". But don't let the name put you off. Just because a landline offers plain old telephone service, it doesn't necessarily mean that it's not worth anything to you. Before making any decisions, you should weigh up your options.
Yes, landlines offer the most basic of services. You can make calls with them and indeed receive calls. So, what are the pros and cons?
Pros
As a business owner, a PSTN can be an attractive option based solely on simplicity and cost. Small business owners and sole traders, in particular, don't especially need a complex setup. A landline will certainly cover the most basic of needs.
And of course, from the caller's perspective, having a landline number to contact suggests a fixed office. This implies stability and reliability. But remember, it also implies that their calls will be answered quickly and consistently, so, make sure you can be around to do so!
Cons
One of the cons of using a plain old telephone service is that if you need a proper business phone system with advanced call handling functions, then you'll be missing out on a landline. In addition to that, on-premises PBX's must-have costly hardware and experienced technicians to run them. Already it is starting to get complicated.
In addition to that, a landline is fixed to a specific location, which can be a nightmare if you want to move premises—you won't be taking your number with you.
Finally, a landline also suggests that you have a local presence. This is perfect if your focus is on a smaller area, however, it may discourage receiving calls from a wider customer base, particularly if they are not local to your area, as they will likely assume that you will be unable to assist them.
Mobile Numbers
Mobile numbers are considered to be a highly viable alternative to a landline. In many cases—especially if you are a sole trader or tradesmen—they are indeed one of the most preferable options. Let's look at the pros and cons:
Pros
One of the main reasons for businesses wanting to use a mobile phone rather than a landline is simply being able to make and take phone calls anywhere they go. If your industry requires you to be out of the office quite often, then why would you need a landline that you will rarely be around to answer?
Mobile phones offer versatility. Even the simplest of mobile phone can allow you to send SMS in addition to calls, which gives customers another option for when contacting you. You can even use WhatsApp and other Messenger services from a mobile phone for increased flexibility.
Cons
The downside to having a mobile phone for your business is that customers can reach you at any time, anywhere. Great for them of course, but not so good for you. How prepared are you to be on the job at all times? In the same breath, many people may contact you by SMS, which could soak up more of your time or simply feel like an ineffective way of dealing with your customers.
In addition to that, a mobile phone number might discourage some people from calling. It certainly doesn't imply the same level of reliability that comes with a fixed landline, which of course, has cheaper rates than mobiles as well.
1300 numbers
And then we have the 1300 number. 1300 numbers are virtual, inbound numbers. These are not official phone lines themselves; instead, when they are called, the caller is re-directed to what's known as an 'answer point. This is an existing line that you can connect the 1300 number to. This means that they aren't tied to a specific location either, so you can keep them even if you move premises, or have them in use for multiple premises at the same time. Let's take a look at some of the pros and cons of 1300 numbers…
Pros
1300 numbers offer flexibility, including some awesome call handling features, for example:
Call Routing Options: Choose which 'answer points calls are directed to, based on the time of day, location, and more. This advanced filtering system is perfect for those who have multiple premises and are perhaps forever on the move.
Call Reporting: Receive data on all of your calls. This can help you improve the overall quality of your responses and use it to bolster and refine your marketing strategy.
Advanced Features: You can implement recorded greetings, call splaying, IVR menus, and many other features that can be used to improve the overall efficiency and quality of your incoming call handling. It's the next level in phone answering and customer service!
In addition to that, from the caller's perspective, a 1300 number suggests professionalism and a well-established reputation. That, coupled with a local call rate can make people feel much more comfortable dialing a 1300 number, as opposed to a mobile or (non-local) landline phone number.
Furthermore, as a 1300 number connects to an existing number, you can enjoy the benefits of having a landline and/or mobile phone line too! So, a 1300 number can essentially be all 3 phone number options rolled up into one juicy, viable solution.
And finally, buying a 1300 number allows you to pick a more memorable phone number which can certainly help with your marketing.
Cons
The downside to having a 1300 number, is that it suggests that you are a large and established business that is ready to service a much wider market. So, while it may well entice a larger audience, it could also put many people off who are simply looking for a nice, local, and personalised service.
Should You Opt for a 1300 Number?
Most probably, yes! You see, a 1300 number adds strength to your existing phone lines, whether they be mobile, VoIP-based, or a standard landline. In any case, a 1300 number offers versatility, flexibility, and greater efficiency. Use it well and you will almost certainly recoup the costs of setting up a 1300 number and beyond!
If you still feel a little overwhelmed and perhaps have a few questions for us, please do not hesitate to contact Oracle CMS today—our friendly advisers are always happy to assist.