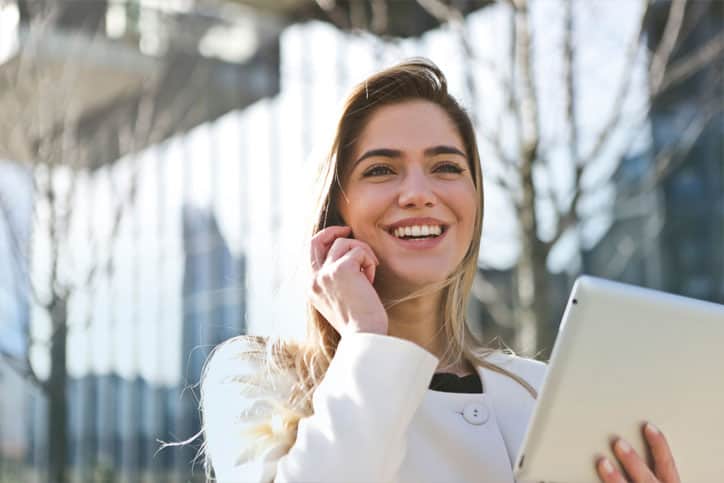 Are you an Australian business looking for a contact centre to help you bolster your customer support infrastructure?  If so, you're likely feeling a little overwhelmed by the sheer volume of options there are to choose from. A simple Google search and you'll be inundated with thousands of companies, which is all well and good, but how can you determine which company will be the right fit for you?
This is something that we're going to address in this post. We'll take you a through tips that might help you narrow down the search so that you can make a more well-informed decision and feel confident in the fact that your needs will be properly taken care of.
How Many Contact Centres Are There In Australia?
There are estimated to be approximately 300,000 FTE (full-time equivalent) contact centres in Australia, 25-30% of which outsource to foreign countries. So, if you're looking for an Australian based contact centre—which we would highly recommend—you're looking at roughly 210,000 options!
Then, of course, there are a small number of 'top tier' or 'tier 1' contact centres that typically service government clients and large enterprises. If you're a small to medium-sized business, you can rule them out.
You may also notice that there are many boutiques that have deep specialisation in certain industries. For example, they might only service companies within the financial sector or those that require health & advice hotlines. Unless you are in a very niche industry, then these won't be applicable to your needs.
Another thing to consider is that for those who require a 24/7 contact centre service, though may not have a huge volume of enquiries, you will find that there are only a handful of quality options for you to choose from. The circle then gets even smaller if you'd like multiple language options, especially if you're set on Australian based. That said, if you consider the fact that 30% of Australian's are bilingual, there are still certainly plenty of reputable contact centres left that can handle your requirements—it's just about finding the right one.
Contact Centres In Sydney
If your business is based in Sydney and would like to use a local contact centre to assist you, you'll be surprised to learn that whilst it's the biggest city in Australia, it isn't teeming with choice. Of course, this is largely due to the fact that office rental rates are significantly higher. If you're happy with a contact centre that outsources to other countries, then you'll be sure to find what you need in Sydney. If you're adamant on having native Australian speakers represent your business, then you'll need to do a little bit of digging.
Contact Centres In Melbourne
There is a large market for contact centres in Melbourne which can be attributed to recent government incentives for employment in that area. There are many outsourced contact centre leaders in the region, but there are also a large number of Australian based contact centres as well. Typically speaking, the workforce in these locations is an older demographic with a much higher employee retention rate. If you're looking for a little more stability and experience, then a Melbourne based company might be a great option for you.
Australian Based Contact Centre
Ultimately, it doesn't matter if your contact centre is based in Adelaide, Brisbane, Melbourne or Perth, so long as it's an Australian based company with native speakers who can represent your business with the utmost professionalism. Some people favour outsourced contact centres in places such as the Philippines, South Africa or India, however, you really cannot beat a home-grown Australian based business. You'll be keeping your fellow Aussies in the job, and your customers will generally have a much easier time of communicating with a native English speaker.
It's important to note that there is nothing wrong with using an outsourced contact centre, as there are certainly many highly professional and competent companies in the industry. However, the advantages of using Australian based are too good to ignore. For one thing, when outsourcing, your customers will instantly know that they are not speaking to a direct representative of your business, which isn't great for your brand image. However, when dealing with an Australian based contact centre, the general assumption will be that they are speaking directly with someone who is based in your office, which invariably carries much more weight.
Simply put, if you wish to paint the best image of your business and truly connect with your customers, then an Australian based contact centre should almost certainly be your first option.
Finding The Perfect Contact Centre For You
OK, so now that we've covered the contact centre landscape in Australia, let's get a little bit more personal. How can you find the most suitable contact centre for you? Well, first of all you need to identify exactly what it is that you want to gain.
Do you require 24/7, 365 coverage?
How many other languages do you need or is English enough?
How many calls do you typically receive on an average day?
Would you like email response & live web-chat handling incorporated into the proposal?
Do you require social media support?
Would you like after-service care (i.e., someone to call your customers to ask how their experience with your products or services was, etc)
Once you know precisely what you need it will be much easier to narrow down the search. Following that you simply need to stick with the basic rules of shopping: do your research, follow up any references where possible, read up on as many reviews as possible, study several websites and collect several quotes, reach out on social media to see if you can find any certifiable recommendations and then go from there. Once you've gathered enough information and narrowed down your search to a few top contenders, your gut should be able to handle the rest.
Choose OracleCMS
Whether you're in Sydney, Melbourne, Adelaide, Perth or Brisbane, if you want an Australian based contact centre, we can accommodate you. With offices all over, highly professional customer service solutions and a 24/7 phone answering service, we're confident in our ability to meet your requirements. In addition to that, we boast bilingual representatives, CRM and Mobility, Omni-Channel Operations, Social Media and Analysis, email support and live web-chat handling; there isn't much that we can't take care of.
Let OracleCMS be your first choice! You won't be disappointed. If you're interested in exploring our services further, simply contact us today. We'd love to hear from you.