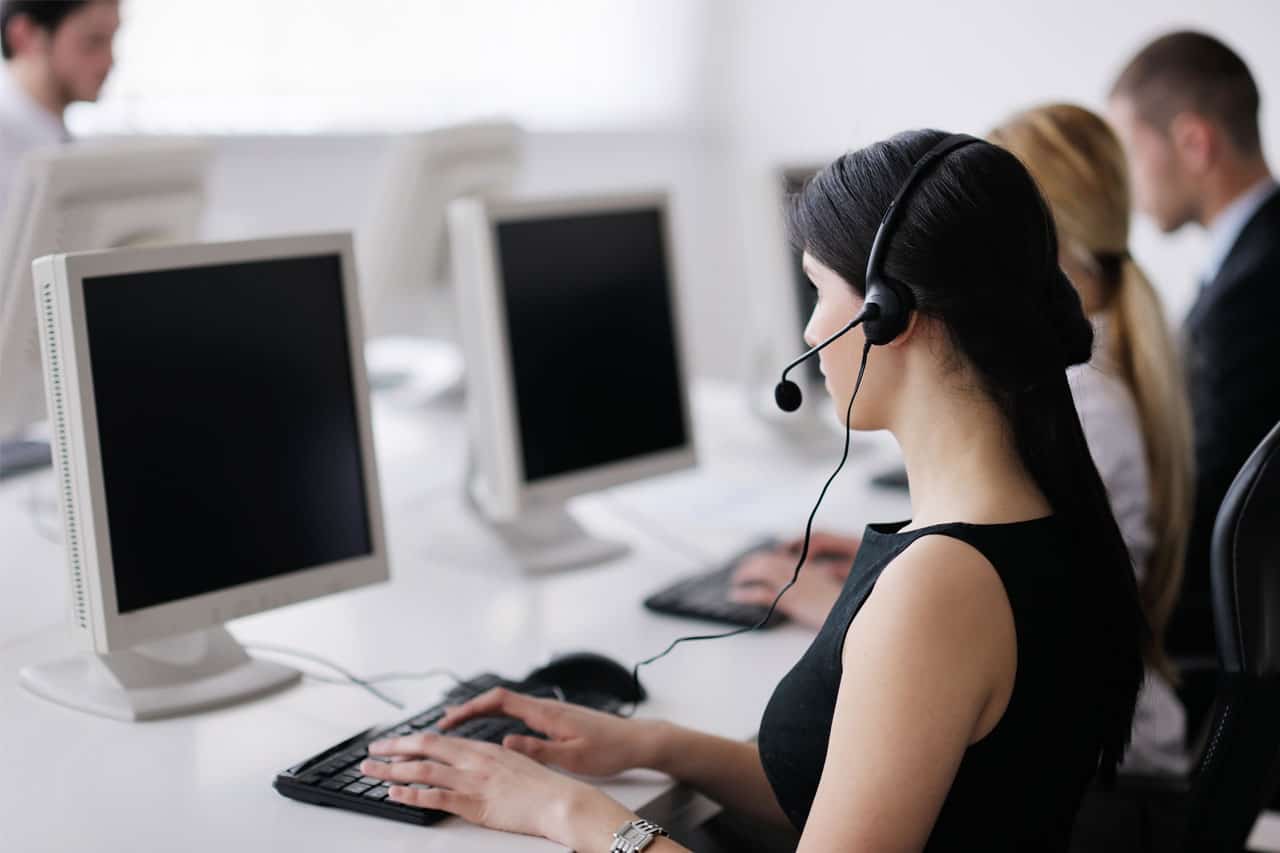 The Benefits of Outsourcing Your Help Desk
Running a business isn't easy. If that were the case then everyone would be doing it. It takes a certain type of person to be able to set up, run, and effectively grow a company, despite whatever life throws at you. But one of the most important aspects of being a business owner is knowing when to outsource. It's being able to identify which tasks are best kept in-house, and which will serve you better if handled by a third party.
In this article, we're going to look at the benefits of outsourcing your help desk requirements. We will begin by defining what a help desk is, and then take you through all of the advantages that you can leverage when passing these responsibilities onto someone else—in the same way, you would an accountant, and digital marketing agency.
What is a help desk?
A help desk (or a managed operation centre if you wanna get all words), can provide consistent support services to employees within an organisation. In some cases, a help desk can even assist clients as well. These help desks tend to be run by personnel that have extensive knowledge when it comes to managing, maintaining, upgrading, and troubleshooting all-manner of different technological tools that a company uses.
The easiest example would be an IT support help desk. Most larger businesses will have a collection of specialist employees that can handle absolutely everything related to their IT requirements. This allows you to employ people who are skilled in other areas but are perhaps not the most advanced when it comes to IT (we'll be sticking with this example throughout).
In any case, should a problem arise when one of your employees is using their computer, then your IT support help desk will be able to remedy any problems that arise; whilst allowing the employee to continue focusing on the more integral aspects of their practice.
That, and as a small business; having your own dedicated in-house IT department might not be the most viable option. What with a smaller team and fewer computers; you aren't going to run into the same volume of technical issues. However, that's not to say that they will never present themselves. Technology fails all of the time, much to our shared frustration.
So, as a smaller business, what do you do when you need technical assistance and yet have nobody in-house qualified to rectify the situation? You can simply outsource those help-desk requirements to a third-party entity that offers expert help desk support.
Let's take a closer look at the advantages that come with it…
What are the practical advantages of outsourcing help desk support?
Save Money: The cost-saving benefit of outsourcing your help desk requirements are irrefutable. When you have an in-house support desk, you are paying additional wages, benefits, and not only that, but you likely won't always be getting the most out of your money. Again, unless you have a large sales department with twenty-thirty computers, your IT help desk isn't going to be as productive as you'd like. Outsource those requirements to a third party, however, and you can tailor the services to fit your specific needs, and only pay for the services that you use.
The Increased Flexibility: With an outside provider, your employees will have much more flexibility and freedom to focus on their vital roles without having to worry about not having the support they need, or perhaps having to wait longer than is necessary.
Instant Support: Your in-house IT guys aren't always going to be available to help. With a backlog of jobs, your issue (which could do with being solved immediately), might end up having to wait. However, when you outsource those requirements to a third-party help desk, then your employees can get immediate help as and when they need it.
Save on Management Resources: Give your management a break and have them focus on their other important duties, rather than hiring, training, and managing an entire help desk department. Outsource those responsibilities to a third party and they will take care of everything on your behalf.
More Resources Available to You: When running a business, you have a wide range of areas that you need to look after. The same applies to determining which areas to invest more money in, and those that will have to wait. Fortunately, when you outsource your help desk requirements, you don't need to worry about budgeting for the most up-to-date software and technology for your help desk, because they'll already have it covered.
Quality Support from Trained Specialists: Whenever you or one of your team encounters a technical issue, your third-party help desk with not only give you instant support, but they will be sharing their expertise as well. We hire and train only the most capable and knowledgeable help desk support staff.
A Culture of Prevention: Our help desk support staff offer more than just quick fixes and remedies. We will also help you take preventative action by recommending where you need to upgrade, or perhaps replace together. With specialist support and guidance, we can keep your help desk tickets to a minimum.
Grow Together: Third-party help desk providers are less worried about fulfilling contracts, and more about building long-term, lasting relationships. When you find the perfect match to take care of your help desk requirements, you augment company morale, productivity, employee satisfaction, and more.
Happier Customers: We've been using the example of a dedicated IT support help desk, but help desks come in many different forms. For example, you could have technical support on your website, allowing customers to receive aid with purchasing products, making inquiries, and so on. All of that, without any of your employees having to detract any time or attention away from their duties. The result: happier customers, with employees who can focus on doing what they do best; acquiring more customers.
Conclusion
Most important of all, however, it's peace of mind. In an ever-digitalised world, there can be no downtime. If your systems are down, your internet is out, or your hardware is failing, then you are losing money. With a third-party help desk support team at your disposal, on the other hand, your problems can be fixed on the fly, without either you or your employees ever needing to take your eyes off the prize.